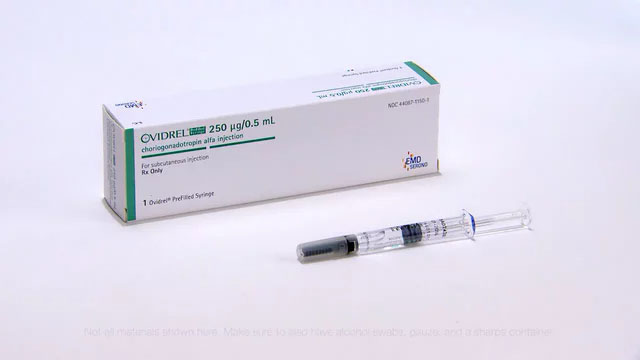 Ovidrel® (choriogonadotropin alfa) is a highly purified form of recombinant human chorionic gonadotropin (r-HCG). It is indicated for the induction of final follicle maturity and early luteinization in infertile women who have been pretreated with FSH medications as part of an assisted reproductive technology program (ART). It is also indicated for the ovulation and pregnancy in an ovulatory infertile patients in whom the cause of infertility is functional and not due to primary ovarian failure. The premixed, prefilled syringe contains 250 mcg of r-hCG in a 0.5cc solution.
Ovidrel is administered as a subcutaneous injection. Ovidrel is used to induce ovulation (the release of an egg/eggs from the ovary) after patient monitoring indicates that sufficient follicle(s) growth has occurred.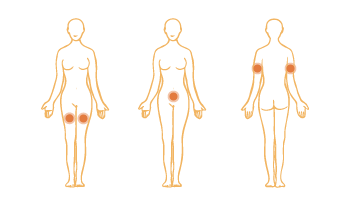 Proceed to SUBCUTANEOUS INJECTION INSTRUCTIONS if you are mixing a single vial, you are now ready for your injection. Recap and remove the mixing needle by twisting and replace it with the intramuscular injection needle (usually 1 1/2" needle).
More Fertility Medications