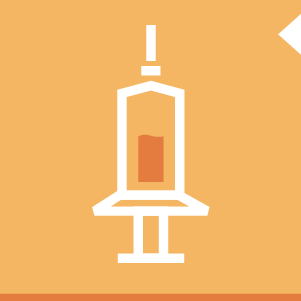 The Gonal–f® RFF Pen is for women seeking pregnancy and is used to help ovaries make more eggs. It is used in Ovulation Induction (OI) and in vitro fertilization (IVF), to supplement a woman's naturally occurring follicle stimulating hormone (FSH).
Hold pen firmly by drug reservoir and replace outer needle cap. Grip outer needle cap firmly, and unscrew pen from needle by turning pen counterclockwise. Dispose of needle in safety container.
If you experience an allergic reaction: difficulty breathing; closing of the throat; swelling of the lips, tongue or face; or hives; seek emergency medical attention immediately. And if at any time you experience: pain, warmth, redness, numbness, or tingling in an arm or leg; confusion, severe dizziness or severe headache, seek medical attention immediately.
PLEASE NOTE: If these or any other side effects occur, contact your physician.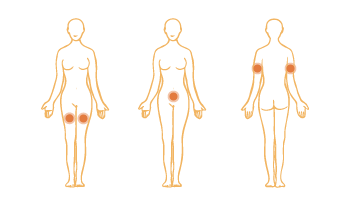 Proceed to SUBCUTANEOUS INJECTION INSTRUCTIONS if you are mixing a single vial, you are now ready for your injection. Recap and remove the mixing needle by twisting and replace it with the intramuscular injection needle (usually 1 1/2" needle).
More Fertility Medications