Delestrogen (estradiol valerate) is a form of estrogen used to treat symptoms of menopause such as hot flashes, vaginal dryness, burning and irritation. Delestrogen is also used to treat a lack of estrogen that is caused by ovarian failure or a condition called hypogonadism. Some forms of estradiol injection are used in fertility treatment in women, or in men to treat the symptoms of prostate cancer.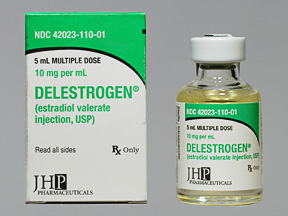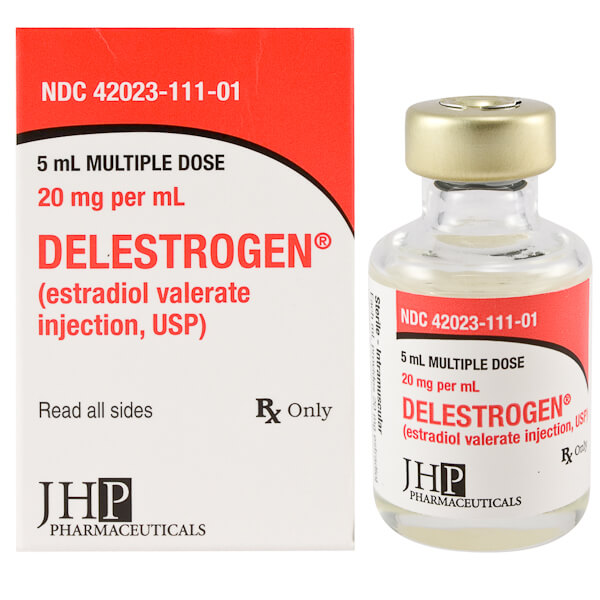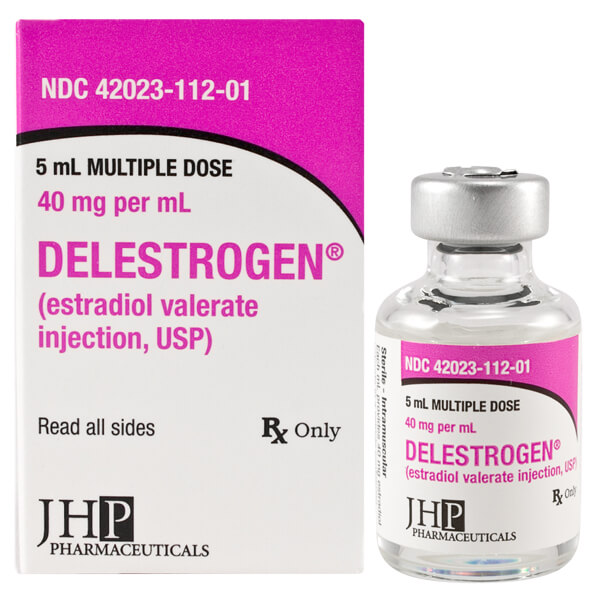 Delestrogen is an injectable form of estrogen that is oil based and must be injected intramuscularly. The injection is usually not given every day. Your medication schedule and injection instructions will direct you on when to administer the medication as well as the prescribed dose.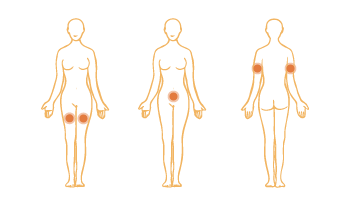 Proceed to SUBCUTANEOUS INJECTION INSTRUCTIONS if you are mixing a single vial, you are now ready for your injection. Recap and remove the mixing needle by twisting and replace it with the intramuscular injection needle (usually 1 1/2" needle).
More Fertility Medications