Gonal-F ® is a follicle stimulating hormone (FSH), one of the hormones that stimulates the ovary to make mature eggs. Gonal-F ® is used to stimulate the development of multiple follicles in women undergoing assisted reproductive technology treatments(ART).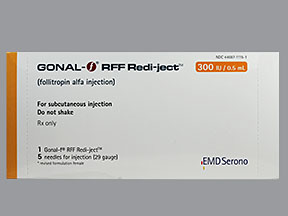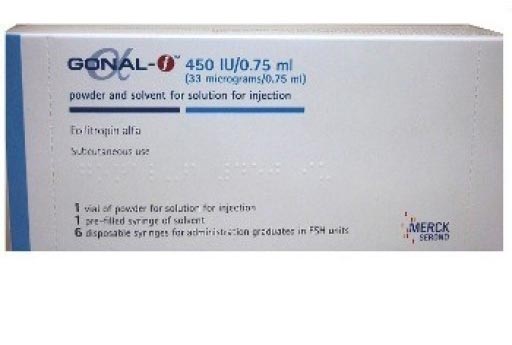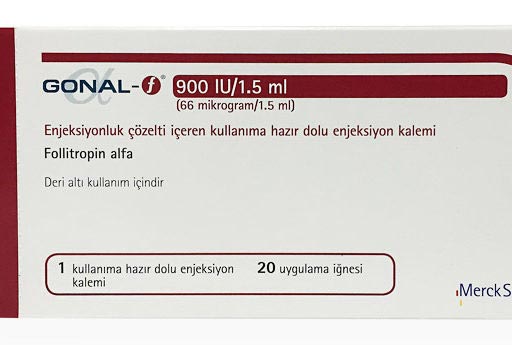 Here are step-by-step instructions for taking Gonal-F ® (follitropin alfa) Multi-Dose injections:
Gonal-F ® is injected subcutaneously-or into the fatty tissue under your skin. The primary sites for injection are your abdomen - 2 inches on either side of the navel, and your upper, outer-thigh where the skin is loose. Wash your hands thoroughly and make sure that the surface you work on is clean.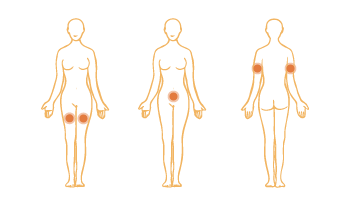 Proceed to SUBCUTANEOUS INJECTION INSTRUCTIONS if you are mixing a single vial, you are now ready for your injection. Recap and remove the mixing needle by twisting and replace it with the intramuscular injection needle (usually 1 1/2" needle).
More Fertility Medications