Women's Health & Compounding
Personalized Compounding to Optimize Women's Health and Wellbeing
Why compounding for women's health?
Personalized medications containing bioidentical hormones made possible through compounding may be a treatment for optimizing women's health. As women age, their bodies go through a variety of changes and hormone levels fluctuate and ultimately decline with age. These changes in hormone levels can lead to weight gain, urinary problems, incontinence, low libido, sleep deprivation, migraines, and other challenges. Being able to supplement what is lacking improves quality of life substantially. Through Bioidentical Hormone Replacement Therapy (BHRT), we may be able to manage women's health needs at all stages of adulthood through custom compounds tailored to a person's specific needs.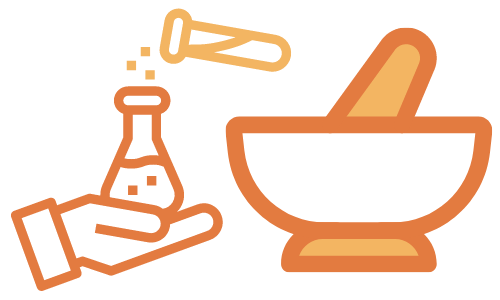 Compounding Estrogens
Compounding allows for the use of three different estrogens: Estrone, Estradiol and Estriol, versus commercial products containing only Estradiol. This allows for a much more specialized approach in hormone replacement therapy. Compounding pharmacies, like NewEra Pharmacy, also provide formulations containing progesterone, testosterone, pregnenolone and DHEA  to maintain balance.
Compounding provides additional versatility
Because compounding is so versatile, several dosage forms like oral, topical and vaginal preparations are available, making application specificity an option. For example, we are able to create vaginal progesterone suppositories when needing to target the endometrial lining. If an oral capsule is desired or adherence is an issue, we can offer a combination hormone containing all desired hormones in one capsule. If patients aren't able to swallow capsules, we can also make sublingual or buccal troches or lozenges for ease of administration. Flavoring is also an option with troches and lozenges. 
How can BHRT Help?
Bioidentical Hormone Replacement Therapy (BHRT) is most often prescribed to ease the symptoms of menopause, but it also may be used to treat a variety of conditions that women of all ages may experience, including:
Premenstrual syndrome (PMS)

Moodiness

Irregular menstrual cycle

Infertility

Postpartum depression

Weight gain

Endometriosis

Disturbances in sleep

Hot flashes

Night sweats

Decreased libido

Fibrocystic breasts

Painful intercourse

Vaginal dryness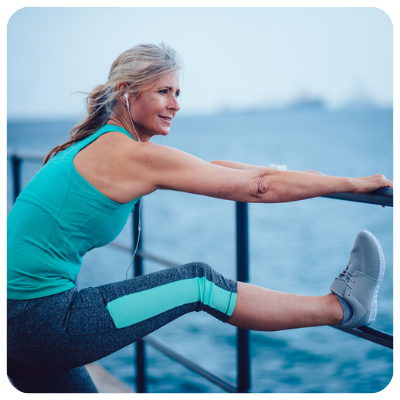 Once treatment has started, our compounding pharmacist will continue to work with patients individually to ensure the therapy is working effectively, the dosage is appropriate, and the medication is suited for their body. 
Compounding for Thyroid Health
In addition to hormone replacement therapy in women's health, compounding plays a huge role in maintaining thyroid health. Compounding pharmacies are able to make a multitude of strengths containing T3 and/or T4 that wouldn't otherwise be available commercially. This therapy is crucial for frail patients. 
Compounding is constantly growing and pushing the limits in improving the quality of life for women. Women's needs are unique to the individual and compounded medications allow for greater personalization and effectiveness for each patient.