The compounding of mediations is the highly specialized creation of specific medications in specific dosage forms and strengths to meet individual patients' (human and animal) needs. Compounding is a skill that goes back to the roots of traditional pharmacy.
Our unique, accredited facility and incredibly trained staff give us the ability to compound many different medications based on our specific patient needs in a safe and reputable manner. We are very proud to be one of the few PCAB and NABP-VPP accredited and inspected facilities in the NW and throughout the country. This ensures all our patients and physicians that our compounded products are safe, effective, and held to the highest industry's standards. We are very proud of this distinction and our commitment to our patients' and clinics' safety.
Bioidentical Hormone Replacement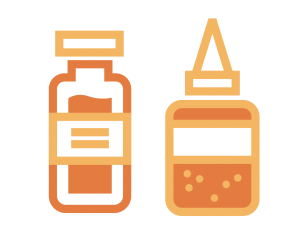 Testosterone and Estrogen Topicals
Testosterone and estrogen supplementation in the aging human body can provide many different benefits. We are able to provide these topical products for our patients in a wide variety of strengths and formulations to meet each individual patients needs.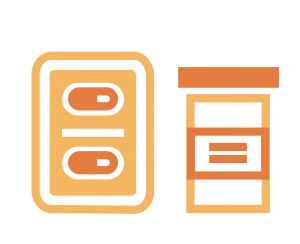 Testosterone and Estrogen Orals
We work with patients and physicians to customize testosterone and estrogen supplementation to fit each patients needs, providing these oral products in a wide variety of strengths and formulations.
More Compounding Specialties
We routinely stock a large amount of commercially available fertility medications (Please see our fertility page for drugs and discounts) along with compounding medications for patients going through IVF, IUI, and OI cycles. We're able to compound different forms of:
Urology Medications
NewEra can prepare specialized urological medications combinations best suited to fit a patients' need. We're able to compound different forms of:
Pain Management isn't one size fits all, so why should your medication be? NewEra can compound different pain management and anti-inflammatory preparations to meet patients' needs, struggling with:
Neuropathy
Fibromyalgia
Inflammation
Veterinary patients have specific medical needs. Requiring medication dosages that are not readily available or may be looking for an easier way to administer medication to our furry friend in need. We're able to compound different forms of:
Antibiotics
Anti-inflammatories
Pain Medications
Diabetes Meds