Full strength HCG (human chorionic gonadotropin) or Ovidrel is diluted/ compounded to a specific strength according to physician's instructions. Many different strengths and volumes are used. HCG is very similar in structure to the hormone LH (luteinizing hormone). Some fertility stimulation protocols utilize a combination of FSH (follicle stimulating hormone) and LH during ART (Assisted Reproductive Technology) cycles.
HCG dilution is used in lieu of LH as it lasts much longer in the body and therefore can provide greater biologic activity.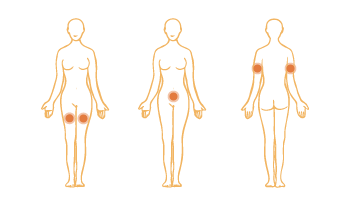 Proceed to SUBCUTANEOUS INJECTION INSTRUCTIONS if you are mixing a single vial, you are now ready for your injection. Recap and remove the mixing needle by twisting and replace it with the intramuscular injection needle (usually 1 1/2" needle).
More Fertility Medications